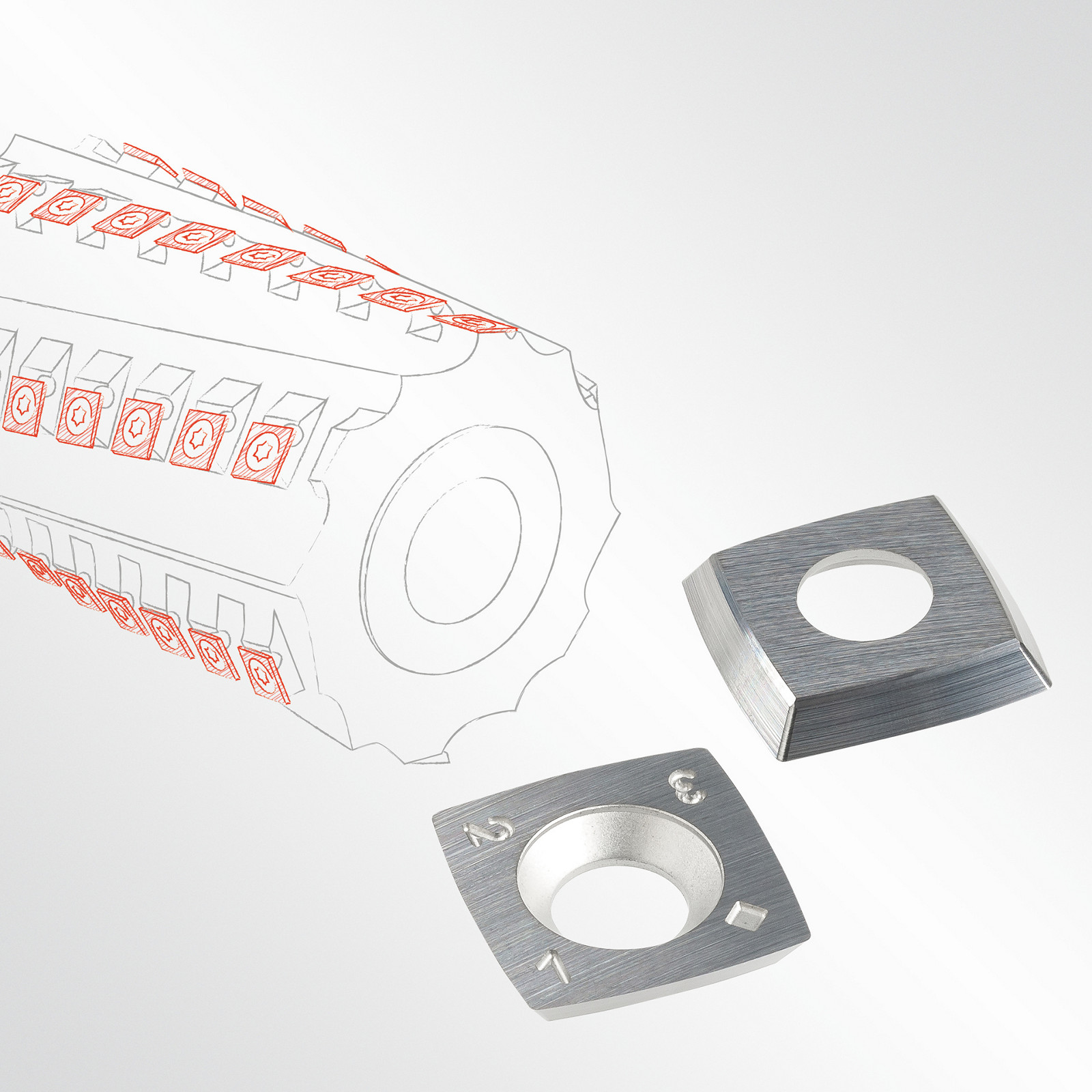 Spiral cutter head knives
Highly profitable
Our spiral cutter head knives are smaller and have a lower weight compared to the standard planer blades. The planer knives can be turned three times before they have to be changed, so tool life is very long. You can change the knives one per one, leaving you with a great flexibility.
High quality surface
When working with our spiral cutter head knives, the surface of the wood will have a very high quality: extra polishing of the surface is not necessary anymore, so you save time and money in the further processing.